I moved into my new home on August 31st and almost immediately my housemates Kyle, James, and I began playing host, with a rotation of five different people crashing with us over the course of eight days.
But the real shenanigans took place from September 8-10 — Kyle's 30th birthday weekend.
Kyle planned out the weekend festivities and let me know a week or two in advance that we'd be kicking things off by having two teams of four compete in the Zilker Relays — a relay race within the iconic Austin park.
When I agreed to it, I assumed the relays would include dizzy bat, potato sacks, water balloon tosses, walking with an egg on a spoon — you know, all the classic relay race activities.
A day before, however, I found out that I was quite far off. In reality, the Zilker Relays was a 10-mile race where each of us would be tasked with completing a 2.5-mile leg in 100-degree Texas heat. Oh, and that the winning team last year averaged a 4:55 mile pace and even the middle-of-the-pack all-male teams averaged a hair over 7 minutes per mile.
Having not run in months, I was ill-prepared but I ultimately ran the whole way through (even if it was at a snail's pace). And while it felt miserable in the moment, as running typically goes, I felt damn good after.
Post-race, the eight of us grabbed complimentary tacos and beers at the park, and after showering, seven of us (*cough cough*…you know who you are) rallied and hit the bars on the east side of town.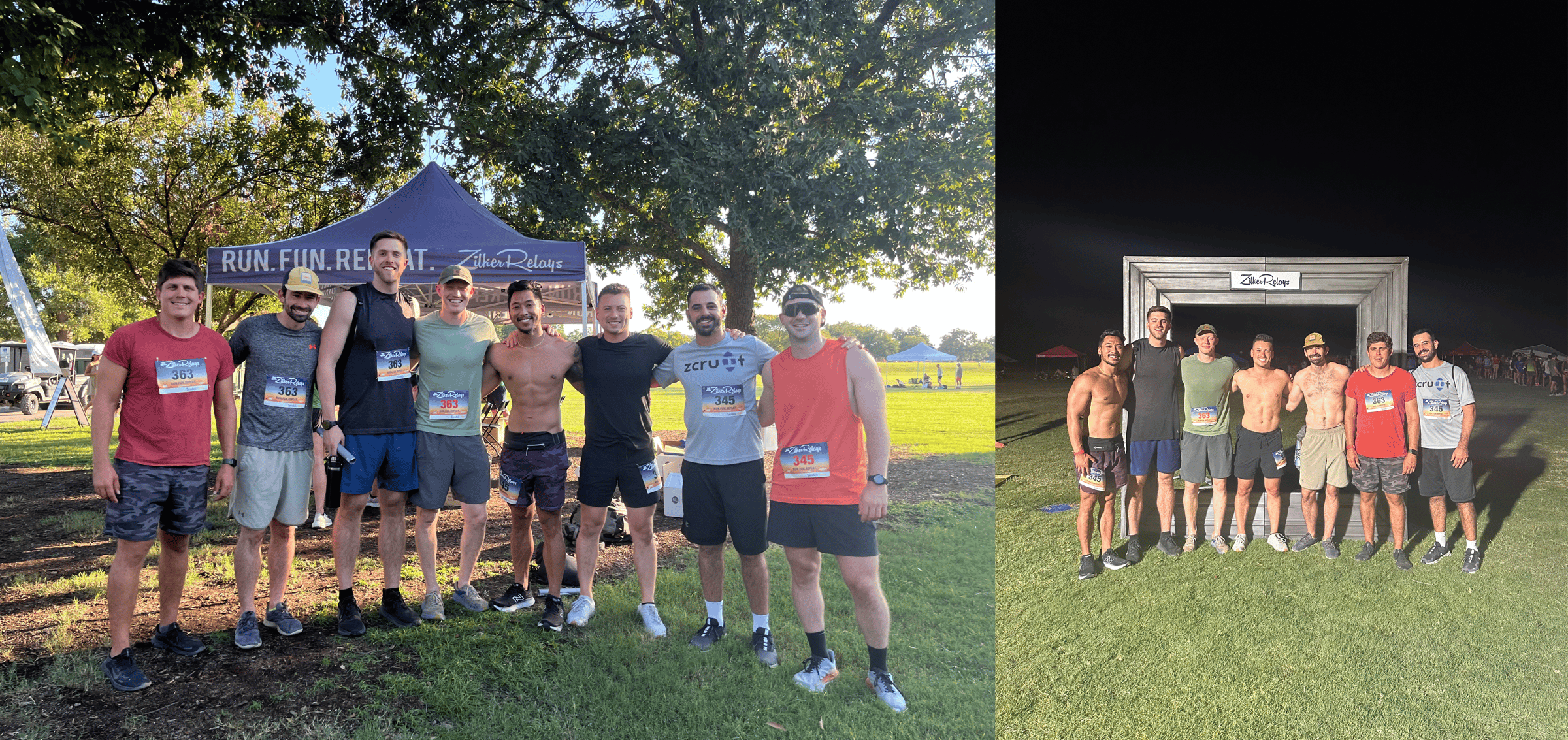 On Saturday, our only planned activity was a poker tournament hosted at our house set to kick off at 7pm, where we invited a crew of 16 and booked professional dealers and actual poker tables.
With the rest of the day open, I made noon lunch plans. 15 minutes and one bite of my sandwich in, one of my front teeth started feeling funny. And sure enough, it had re-chipped.
*the original chip happened when, as an eight-year-old, the water in the bathtub was too hot for me.
*in related news, I will no longer be ordering the prosciutto baguette from Easy Tiger.
I finished out the two-hour lunch and then spent the next five hours trying to track down an emergency dental clinic that could fix me up on short notice. I ultimately locked in a 5pm appointment at the aptly named Emergency Dentist of Austin and after the tooth fixin' was complete, rolled into my house at 7:15pm just as the poker tournament was getting underway.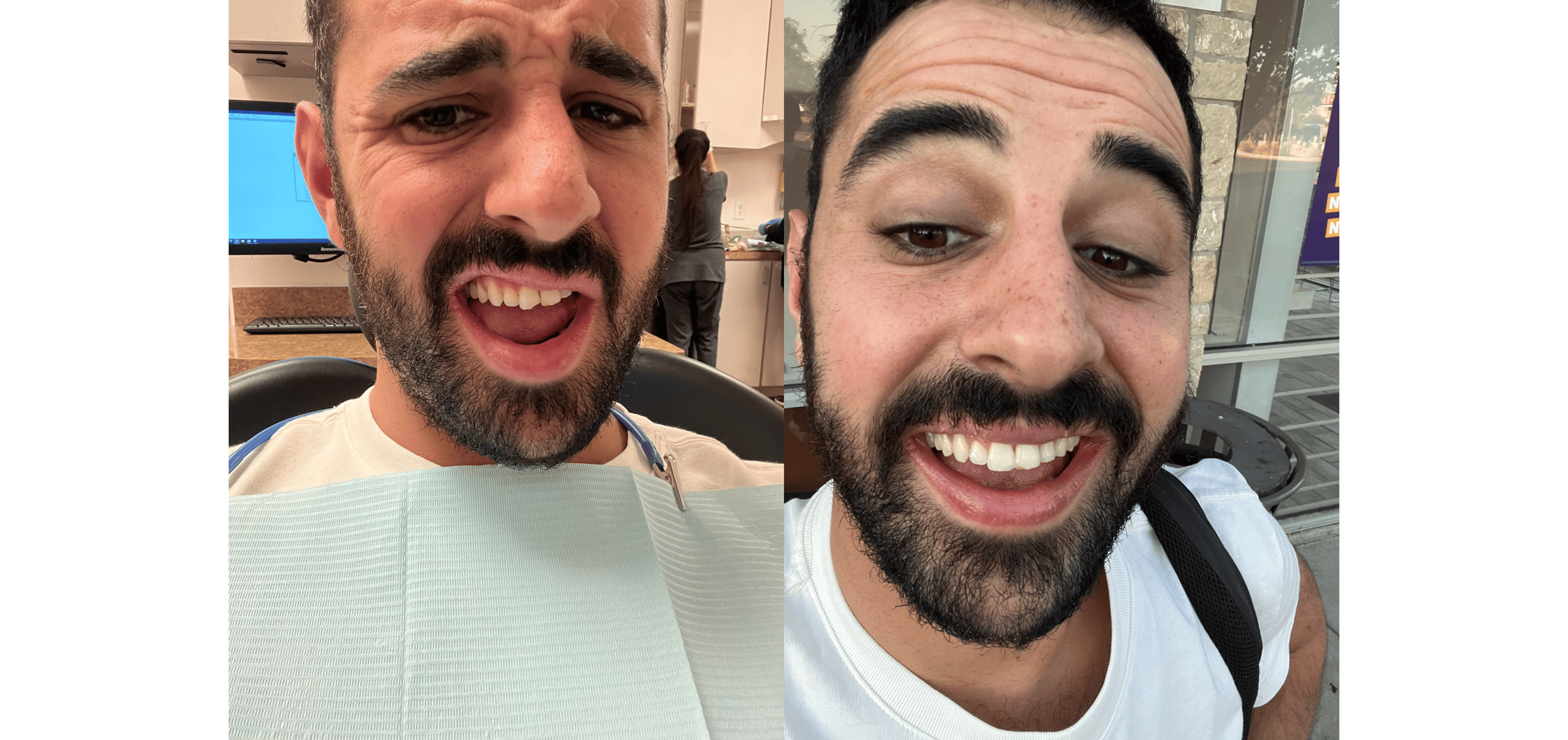 I won my second hand and that was about it for me. I got bounced about an hour and a half in and spent the rest of the night hanging out with my fellow losers, watching the Texas vs. Alabama game (Hook 'Em!), and catching the last few hands of the tourney. Despite my early exit, vibes were immaculate and I had a fantastic night.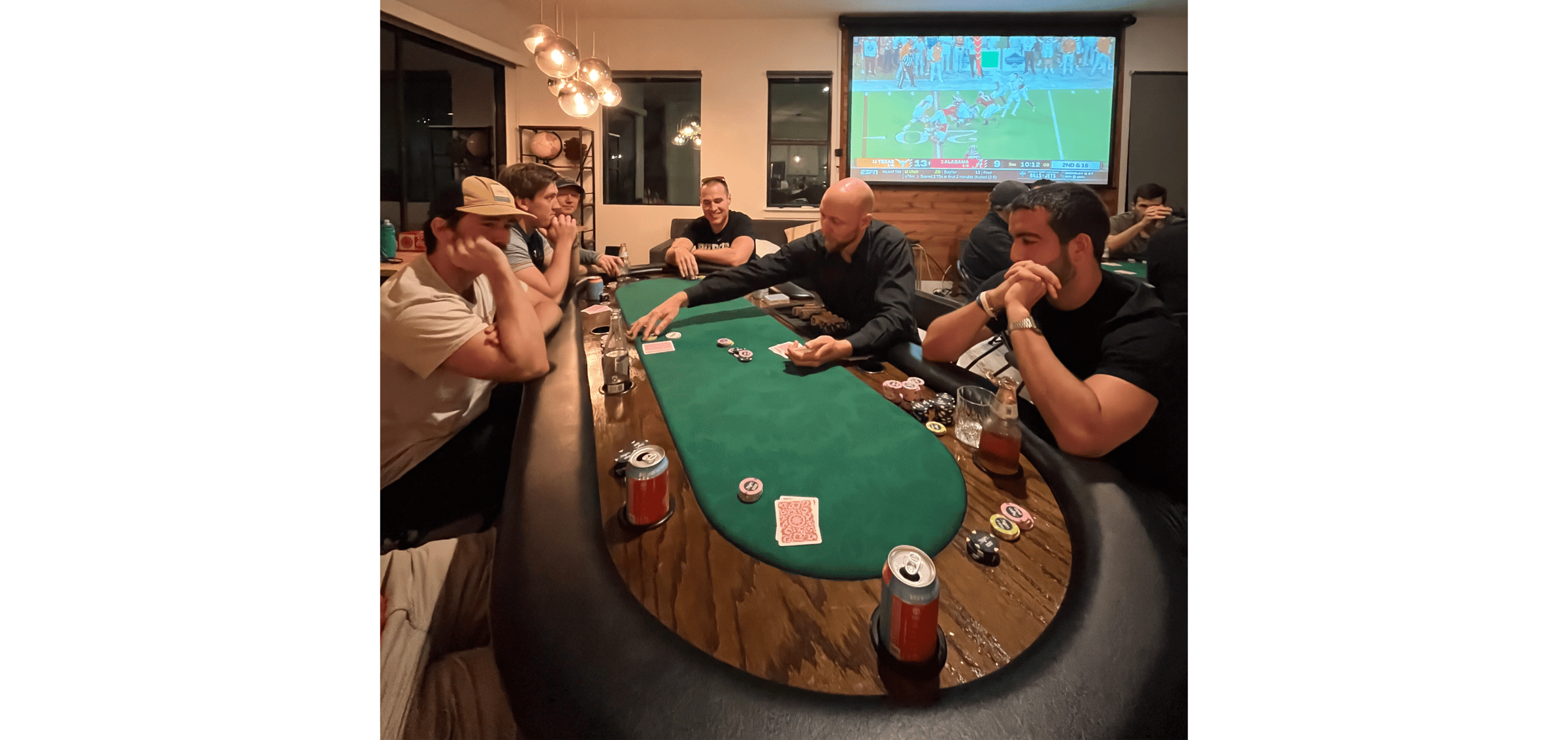 General Life Updates
The rest of my month was spent hanging around Austin! Highlights included:
I celebrated the Jewish high holidays with a very sweet Rosh Hashanah dinner and Yom Kippur break fast.

I signed up for ClassPass and started hitting spin and yoga classes around town with my friend John.

I got looped in with a Sunday evening beach volleyball crew. The only downside is the excessive amounts of sand I track into my bedroom…

I submitted three grad school apps. Next steps: wait to see if I land any interviews!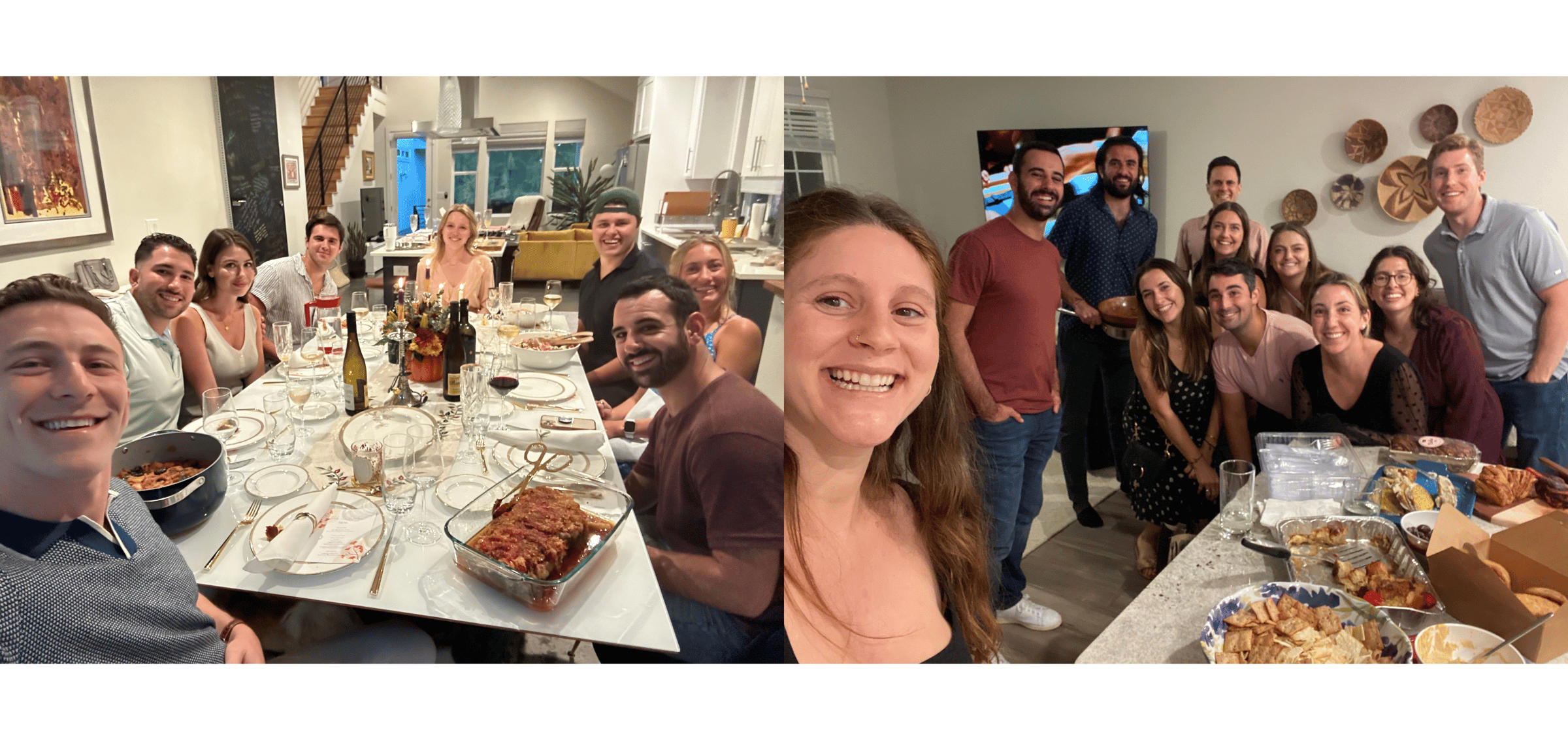 Monthly Favorites
🎵 Music: It's been a Doja Cat and Ice Spice month for me! Here are my two favorites from each:
​
💻 Article / Video: Bottle Claus (Article | Video) — Meet Claus-Henning Schulke, the 57-year-old German civil engineer who has served as the volunteer water bottle delivery guy to marathon champion Eliud Kipchoge at every Berlin marathon since 2017. With 'Bottle Claus' at his side, Kipochoge set world records in 2018 and 2022 at the Berlin Marathon and won it again last week with a time of 2:02:42 (a minute and a half off from his world record last year). My two favorite passages from the LA Times article linked above:
"It was like they found the all-time great water bottle delivery guy to go hand in hand with the all-time great marathoner."
and:
"After the 2018 world record, Schulke received Kipchoge's race bib, which the runner signed with a message: 'Dear Claus: Without you I would not have managed to run this world record.'"
​
📦 Product: Weezer Bathroom Set — I Weezer-ed out my bathroom for $30 off Alibaba. It's been two weeks and I still think this was a fantastic purchasing decision.
---
Thanks for reading! As always, if anything I shared resonated with you, I'd love for you to shoot me a reply 😊
Til Next Month,
Ben
​